Carton Closing Tools & Staples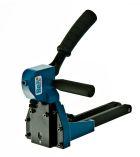 B2B Industrial is proud to carry a full line of carton closing tools and supplies from the top manufacturers in the world .  Please see a sampling of what's available below.  Call B2B Industrial for a customized, cost effective, solution to satisfy your carton closing needs. 



We can't find products matching the selection.
Shop By
Shopping Options
Category