- Signode Battery Operated Tools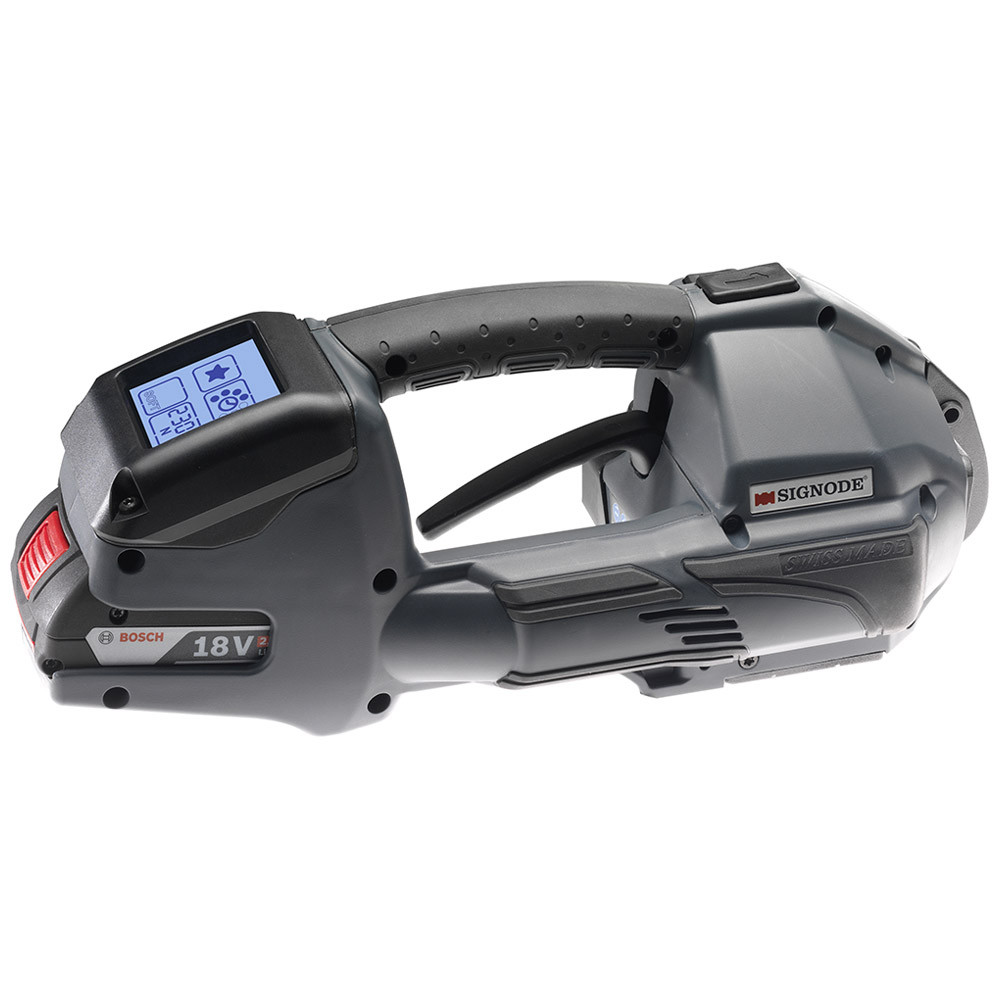 Battery-Operated Tension-Weld®
The BXT combination tool applies polyester strapping, utilizing friction weld joint technology to join the strap ends. The battery-operated BXT has a simple two-button process and ergonomic design to reduce operator fatigue.

The BTS Battery Powered Sealer yields high joint strengths and provides maximum tension when used with the PT Tensioner. Lightweight and durable, the BTS is easy to operate and provides long-lasting, low maintenance operation.